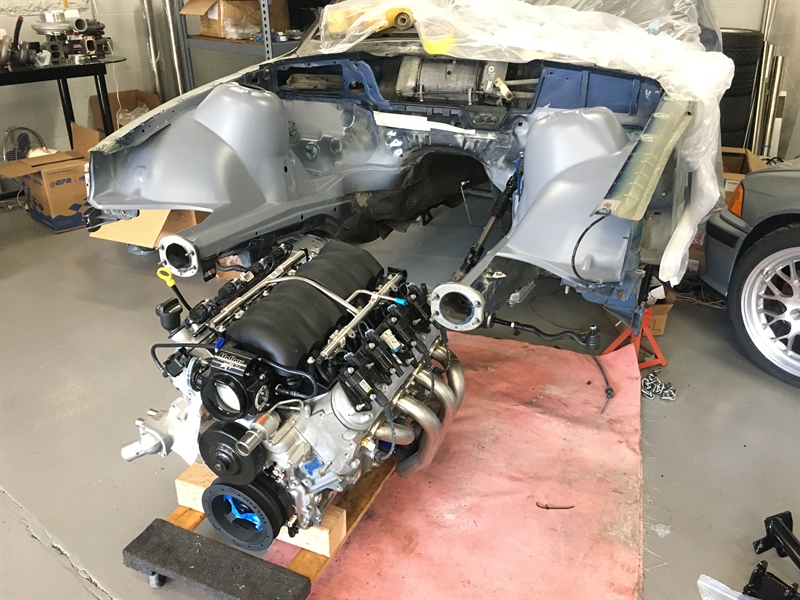 At

09-03-20 13:20:00

Evren Uner

Read Time: 1 minute read
LS3 Swapped E36 M3: Intro
We love our BMW engines, of course, but in some cases a V8 power-plant may be exactly what the E36 chassis needs. A 1995 M3 arrived at our shop as a bare shell, along with an array of parts including an LS3 crate motor with a Vorshlag swap kit, T56 Magnum transmission, and Moton Clubsport suspension!
The goal for this build is to create a dual-duty streetable track toy. In addition to maximizing the limits and performance of the car, we will be retaining comforts such as air conditioning, and a reasonable level of NVH (noise, vibration, and harshness). Many new products will be unveiled through this build, including a Ford 8.8 differential conversion, modular intake/airbox system, custom paneling for switches, relays, fuses, and wiring covers.
Here is the humble starting point, a 25-year aged M3 engine bay:
After welding all the original panel seams, smoothing, and laying down a few coats of primer, things are starting to look different.
Freshly refurbished subframe and Z3 steering rack ready to go in, along with brand new suspension bushings and components.