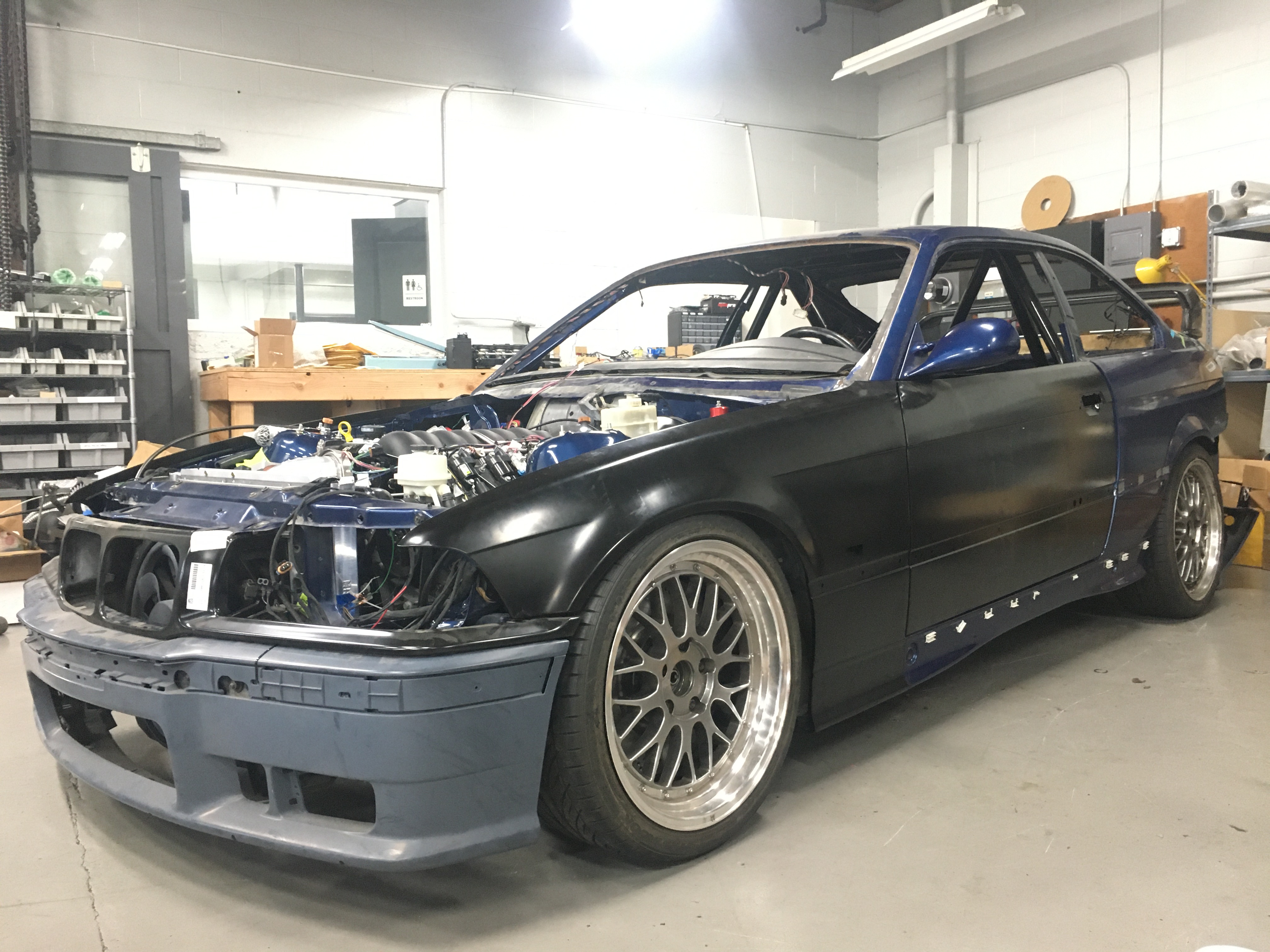 At

12-23-20 14:00:00

Evren Uner

Read Time: 1 minute read
LS3 Swapped E36 M3: On the ground and running!
Our LS3 powered E36 M3 project is finally on the ground, running, and ready for some more paint!
We are using an LS1 PCM with a customized engine harness to run the LS3. This requires swapping some sensors, and using the 24x tooth LS1 crankshaft pickup, but allows us to retain the simplicity of the LS1 operating system/emissions, and retain cable driven throttle.
This car will be receiving a custom widebody using OEM fender flares, for a clean look and much more tire capacity than factory.
Ultra lightweight fiberglass trunk, and carbon/fiberglass LTW style wing mocked up:
Here is our first F-88 subframe with a Ford Supercase 3.73 Torsen LSD ready for install:
We're working with Revolution Brake to create a custom, one-off, front and rear brake kit for this build. The front uses 355x32mm rotors with 6 piston calipers, with 328x20mm rotors and 4 piston calipers in the rear:

Here is just a little sneak peek of the soon-to-be-fitted APEX Race Parts FL-5 18x10.5 ET22:
Next up is some custom bodywork and paint to tie this car together aesthetically!
Stay tuned
-22RPD