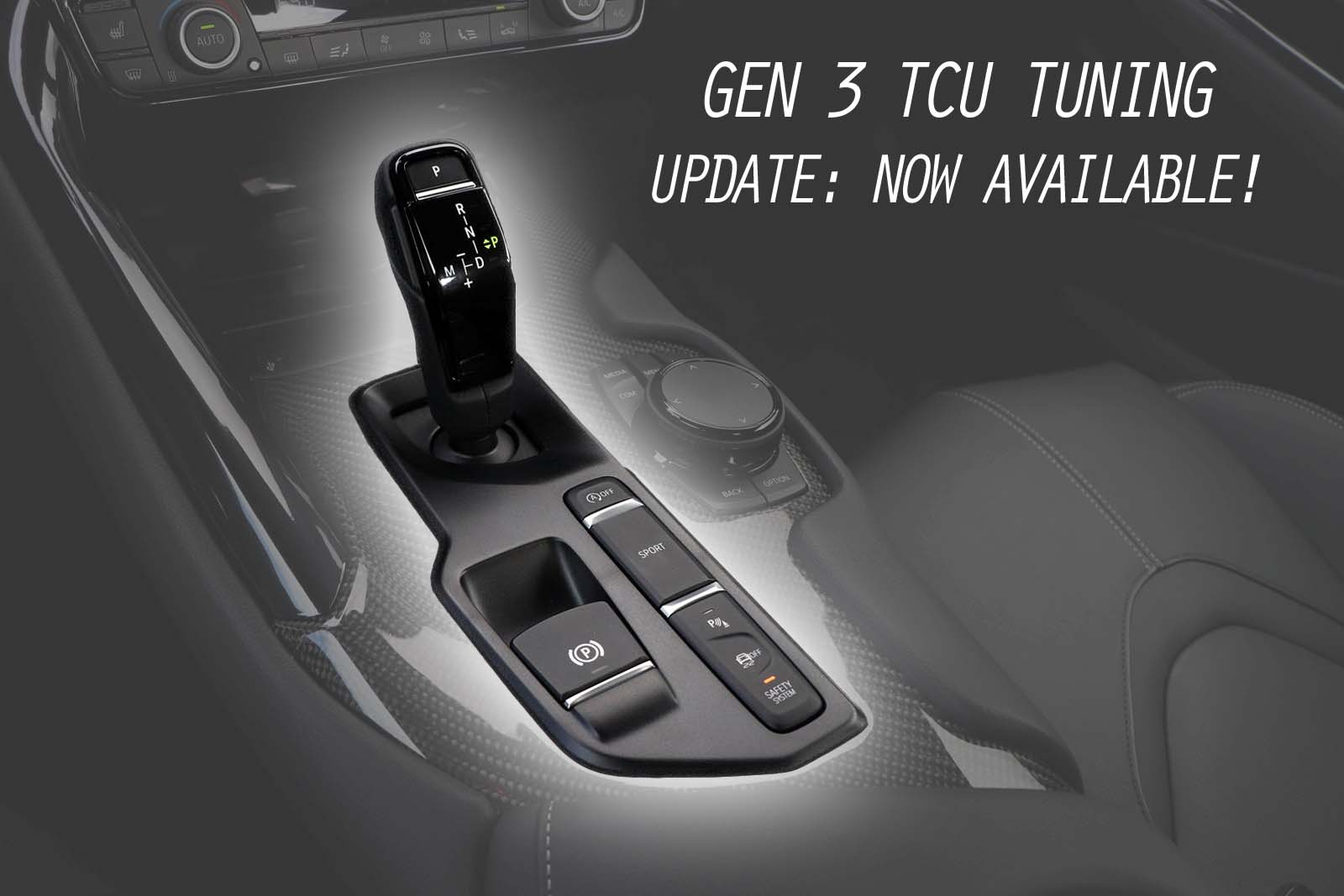 At

03-28-23 10:22:08

Zack S

Read Time: 1 minute read
Gen 3 TCU Tuning, NOW AVAILABLE at 22RPD
We are excited to introduce our Gen3 Transmission tuning for BMW G-series and Supra vehicles. Our tuning service offers significant improvements in shift performance, drivability, and acceleration by optimizing torque limits, shifting characteristics, torque converter changes, launch settings, and more.
At 22RPD, we pride ourselves on our technical expertise and innovative solutions. After hundreds of hours into this development we feel ready to release it to the public. We use XHP's interface to deliver our Gen3 Transmission tuning service, allowing our customers to flash our advanced calibrations in a matter of minutes.
Through changes on the shift pressures and timing, we tailor each mode (D,S,M) to perform differently. Experiencing smooth shifting in D mode, while speed and firmness increases as the driving gets more aggressive in S and M modes. This does not necessarily mean that the car will behave like a full on race-only car while driving around town, which is a common complaint with most available Off The Shelf maps and we believe we have both of these situations dialed in.
On top of that, we have full control over the TCUs (Transmission Control Unit) torque limits, which come in handy on higher power level cars, this allows us to properly calibrate the ECU tunes to report the proper amount of torque instead of having to cheat it. Which results in a better calibration and longer life span of the components.
And we can also offer customization options such as
- Gear Display activation in all modes
- Start/Stop deactivation
- RPM Limit control
- Shift points customization
- Unlimited use of Launch Control function (stock limit is 50 LC starts)
- Launch RPM, TQ Limits after launch, etc.
Overall, our Gen3 Transmission tuning service is the perfect way to get the most out of your BMW G-series or Supra. We are confident that our service will exceed your expectations and provide you with the driving experience improvements you've been looking for.
If you have an F Series car, we have already offer custom tuning for :
BMW ZF 8HP
- Gen 1 (8HP45, 8HP70 and 8HP90)
- Gen 2 (8HP50 and 8HP75)
No XHP license required for these.