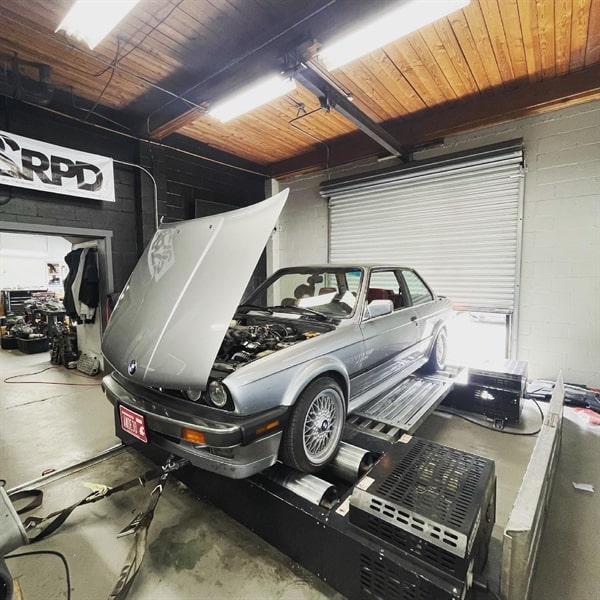 At

05-21-21 09:00:00

Evren Uner

Read Time: 1 minute read
Classic with a modern touch: E30 325ix, Metric Mechanic M20 3200 Sport/Rally engine, & MegaSquirt MSPNP Gen2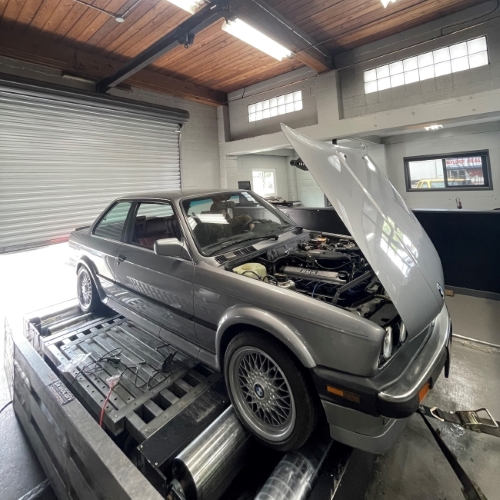 We had the pleasure of tuning this beautiful 1988 E30 325ix. Initially, it came in running a stock ECU with Miller W.A.R. hardware and tune, however the performance and drivability of the car was not up to par for the owner. This was unacceptable, because we know that these M20 motors are capable of a surprising level of performance for their age and design. To make the deal even sweeter, this car is equipped with a 3200cc Rally/Sport motor built by Metric Mechanic!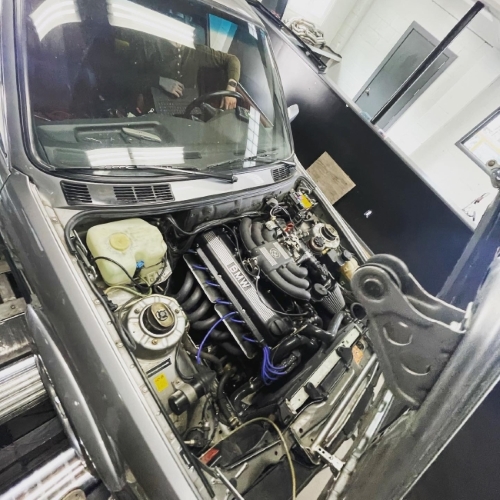 After being thoroughly re-engineered by Metric Mechanic, key improvements over a standard M20 include:
Increased bore (86mm) and stroke (89.6mm)
Forged lightweight pistons and H-beam rods for 10.0:1 CR and maximum valve clearance
Sport 286 degree camshaft profile (11.75mm lift, 1.5mm over stock!)
Oil pan baffle and windage tray system for reliable oil feed during high-G maneuvering
Ported intake and exhaust of cylinder head for a 12% flow increase
Upgraded hardware throughout the engine
All in all, this results in an engine which MM claims will produce 240 horsepower at the crankshaft!
Prior to installing the MegaSquirt, we baselined the car at underwhelming 146whp and 187wtq. That's roughly what we'd expect from a near stock M20, so we knew there would be much more potential to unlock from this setup.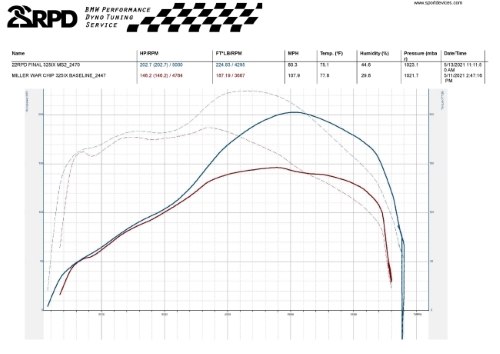 With the MS2PNP ECU installed and dialed in on the dyno, the E30 was brought back to life, producing 202whp and 225wtq! Remember, this is an AWD drivetrain; when speaking in crankshaft figures that is an output of 245+BHP and 274 BTQ!
In an E30, the M20 creates an awesome driving experience with its big torque hit and intoxicating sound. Metric Mechanic takes the experience to a new level with their lineup of optimized engines, and the 3200 Rally at the very top!