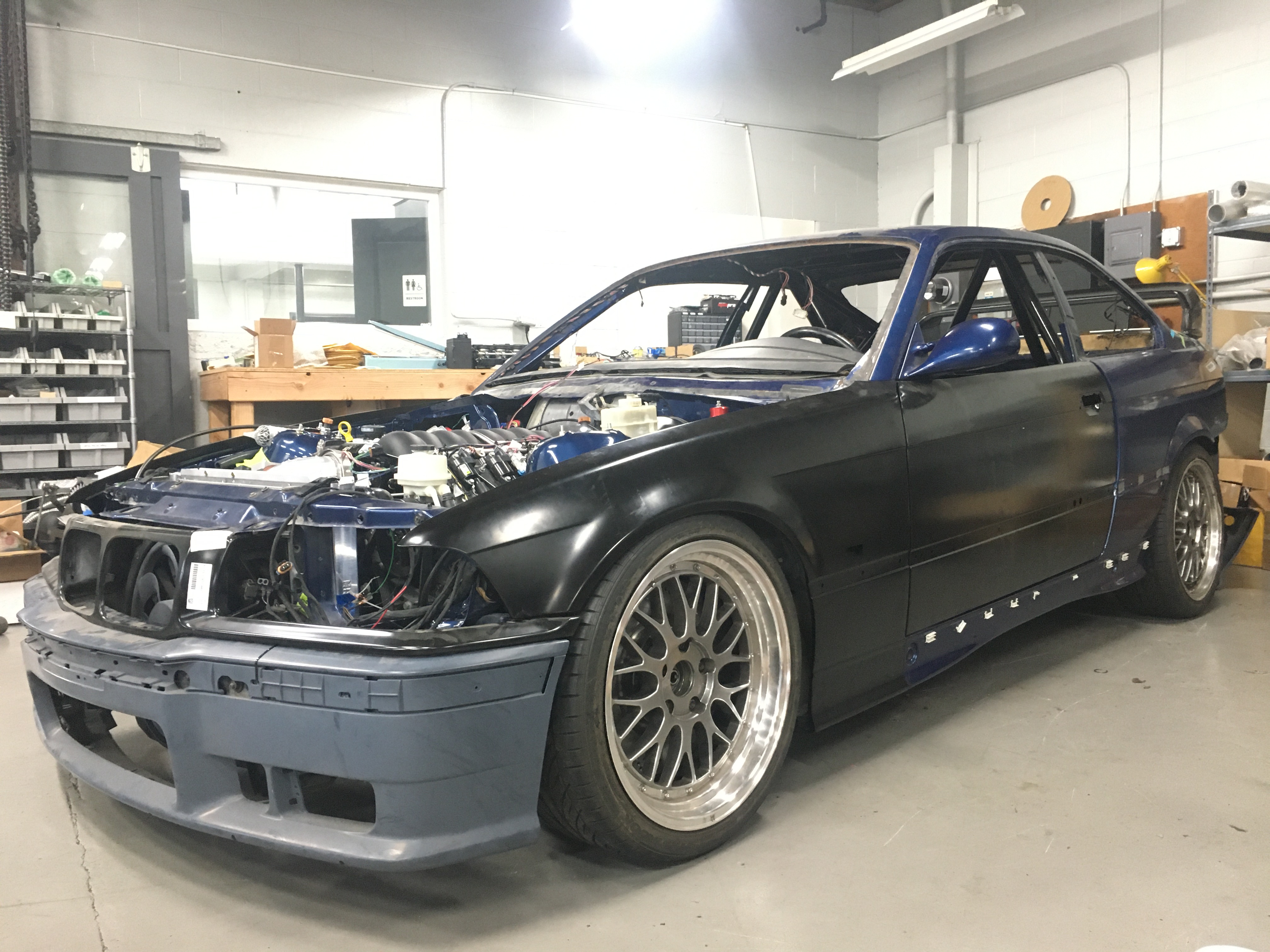 LS3 Swapped E36 M3: On the ground and running!
Published: 12-23-20 14:00:00
E36 LS3 Build
Our LS3 powered E36 M3 project is finally on the ground, running, and ready for some more paint!We are using an LS1 PCM with a customized engine harness to run the LS3. This requires swapping some sensors, and using the 24x tooth LS1 crankshaft pickup, but allows us to retain the simplicity of the LS1 operating system/emissions, and retain cable driven throttle.This car will be receiving a custom widebody using OEM fender flares, for a clean look and much more tire capacity than factory. Ul...
---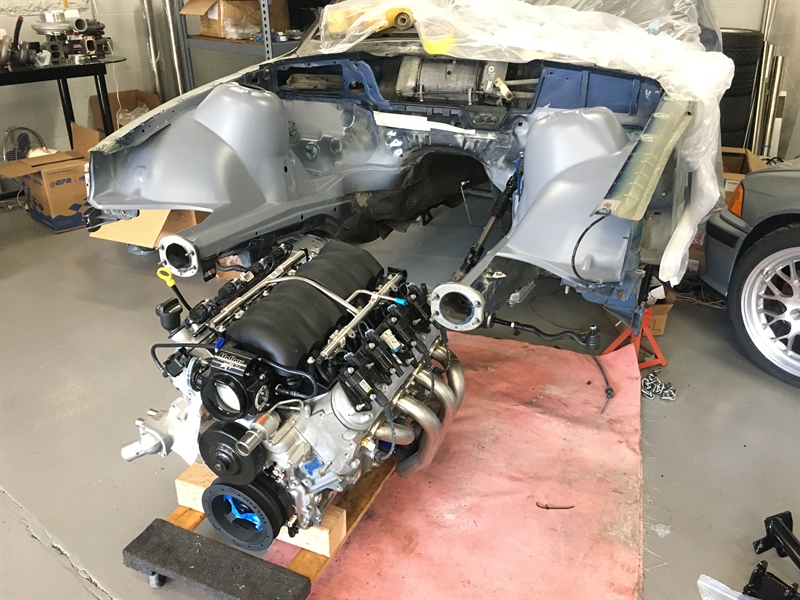 LS3 Swapped E36 M3: Intro
Published: 09-03-20 10:20:00
E36 LS3 Build
We love our BMW engines, of course, but in some cases a V8 power-plant may be exactly what the E36 chassis needs. A 1995 M3 arrived at our shop as a bare shell, along with an array of parts including an LS3 crate motor with a Vorshlag swap kit, T56 Magnum transmission, and Moton Clubsport suspension!The goal for this build is to create a dual-duty streetable track toy. In addition to maximizing the limits and performance of the car, we will be retaining comforts such as air conditioning, and a r...
---